The very promising Haiku OS project, which is a near-perfect clone of the now defunct 1990's BeOS, from Be Inc. (a company started back then by former Apple France head Jean Louis Gassé) has attracted parasites just as all successful software does.
Western devs have labored in obscurity for over 10 years perfecting Haiku which is nearing completion. Once dismissed as a joke project, Haiku is now showing serious promise due to its blindingly fast speed + SMP threading – making operation much smoother than any modern OS including Windows or Linux. We will have to wait and see how Haiku fares in the market, but current versions are very promising.
"Hello All,

I am a student and new open-source, I want to contribute to Haiku. I already made an account on Gerrit.i have read that there is Bugtracker where I can find bugs to fix, but I don't know how to get started with
it. Please guide me.

Thank you.

-- 
Arshdeep Singh"

https://github.com/arsh9806
https://www.hackerrank.com/arshdeep55singh
https://www.hackerearth.com/@arshdeep69

...

Ok but please just don't screw it up and ruin it like everything else.

* * *


A little trip down memory lane…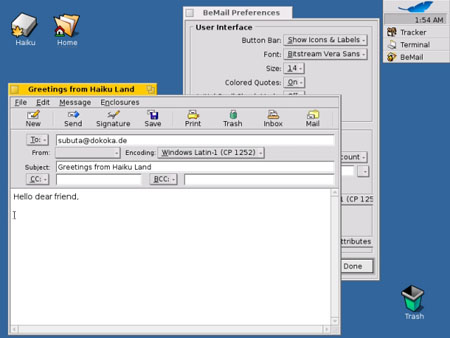 In the 1990's BeOS was almost purchased by Apple instead of Steve Jobs' other company NeXT. Ultimately NeXT won out and became the basis of macOS and iOS at Apple. BeOS was incredibly efficient and its great design lives on in the Haiku OS project which is nearing completion. You can download the Haiku .iso and install it on most modern PCs here.
Jobs @ the NeXT introduction in 1989. Incredibly, 30 years later some of NeXT's technology lives on in Apple's products. As the photo shows, NeXT wasn't built by Indians, despite what they claim. Neither was Apple. 2nd from left is the late Gary Kiddall – another industry luminary + founder of Digital Research which pre-dated NeXT.
Original NeXT hardware.

Few today know the first http web server was written by Tim Berners Lee on a NeXTCube computer, shown here.
Jobs with OpenStep, a PC clone port of the NeXTStep OS. Later NeXT would abandon its proprietary PowerPC-based hardware and sell only the operating system for PCs. Ultimately NeXTStep failed mainly due to lack of compelling applications or need. NeXT was sold to Apple in 1997 and OpenStep later became macOS, and iOS many years later. Much of the original OpenStep frameworks were written by Brad Cox and Tom Love at Stepstone and live on today in the macOS API. OpenStep's language – Objective-C is still in use at Apple today.
Early x86 version of OpenStep running on a PC.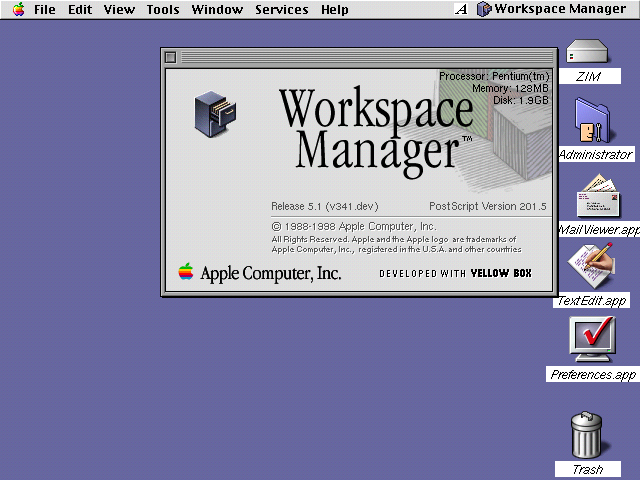 Early version of Rhapsody – an OpenStep API-compliant version of core NeXT functionality running inside the "Yellow Box" compatibility layer in Apple's original MacOS – MacOS 9. Later all of MacOS would use OpenStep and Objective-C – including the Mac's Finder, shown here. If you have a vintage PowerPC Mac from the early 2000s you can still download and install Rhapsody.
IBM's PowerPC™ CPU from 1992. Apple transitioned all Macs to the PowerPC chip around 1994. NeXT hardware was also based on the PowerPC – making the Rhapsody project easier.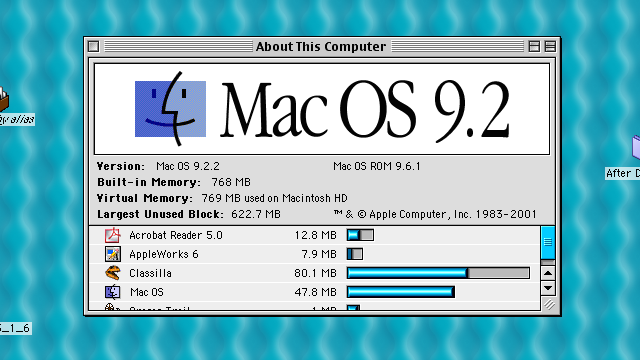 The original Mac OS 9 from 1998 – crude by today's standards. The original Mac OS was a bit of a kludge and lacked critical modern OS features such as true multiprocessing, threading, tasks scheduling, and a modern driver model. This all changed with Apple's purchase of OpenStep which was based on FreeBSD UNIX giving modern macOS all those features. Mac OS 9.2.1 was the last "classic" version of Mac OS before Mac OS X (now just macOS) was introduced in 2000. Modern macOS is already 20 years old.
Original Mac OS X 10.0 install CDs – including both Mac OS X and Mac OS 9.2.1 in one package.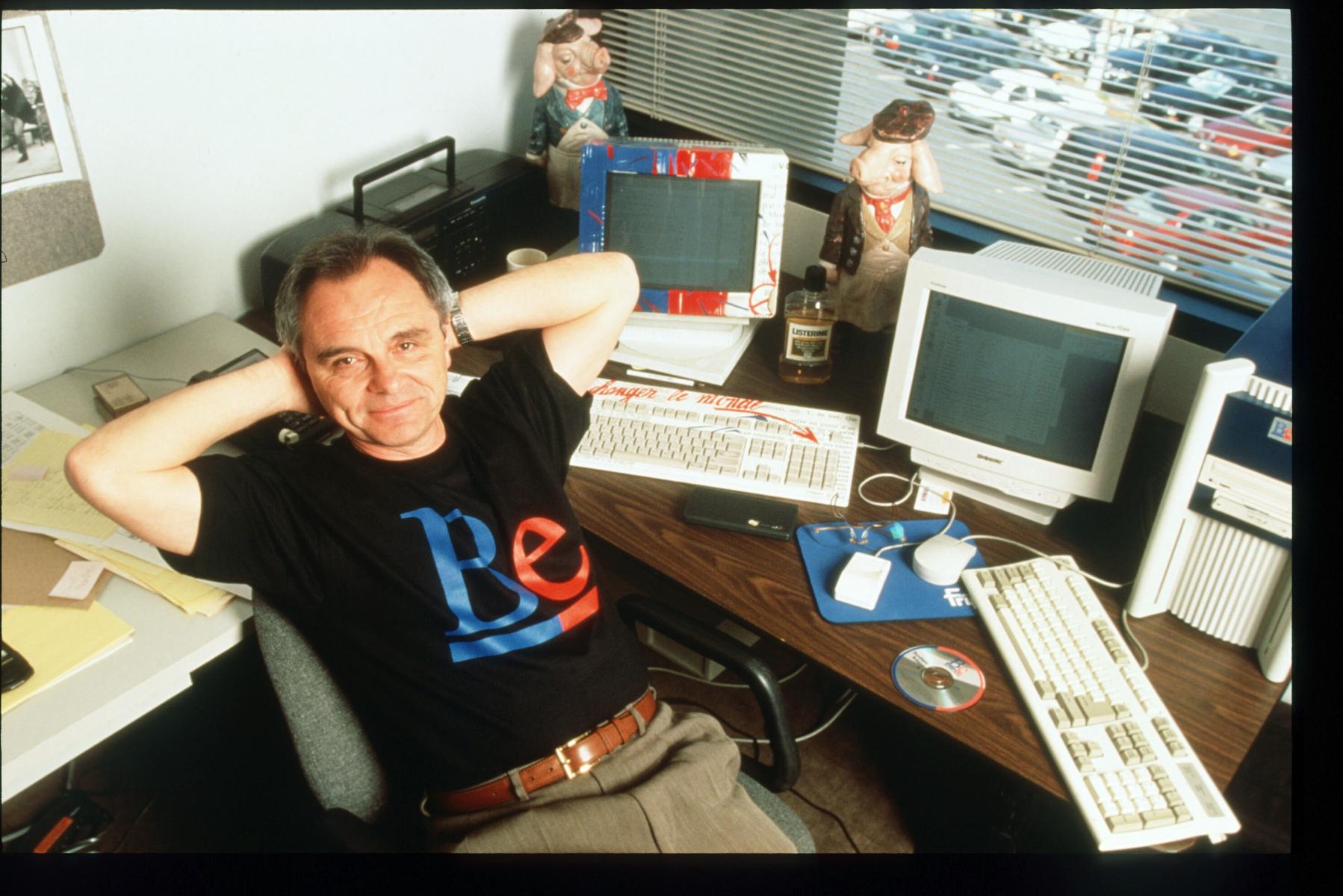 Gassé at Be Inc's Redwood City offices in 1998. Be only lasted a few years.
Be originally sold the BeBox – a dedicated PowerPC hardware platform, which like NeXT hardware was overpriced + failed to achieve critical mass in the market. BeOS however, for its time was technically superior in both design and performance, but failed to win Apple's quest for a new OS. OpenStep won out instead.
You can even download the original BeOS SVG logo here.
This video shows a 1997 Power Macintosh running Mac OS 9. The box to the right is an old SCSI RAID drive sold by a company called FWB Software, which back in the day owned the high-end storage market on the Mac. Long gone, it was one of the original Mac software legends which helped eastablish the Mac market.
Jean-Louis Gassée's 50 Years in Tech: Parts 0 to 18