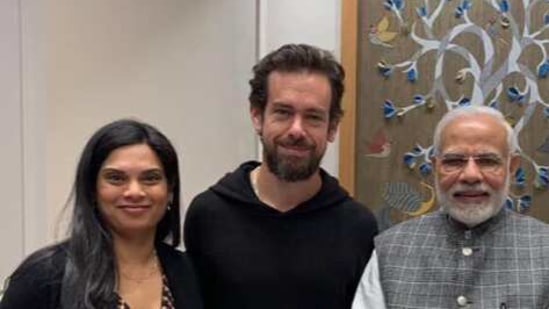 Modi, right, now controls many US CEOs.
The censorship of Americans is coming from foreign powers folks – namely from our enemies India, China, and others.
India has to censor Americans because Americans are exposing the mass looting of US jobs and industry, and silent foreign invasion and takeover of America by India all over Social Media.
India doesn't want that. India wants to control the PR narrative to continue to con Americans that India's mass theft of US jobs and organized India Inc RICO operations in the US are good for us.
Americans have already exposed the truth about India all over the internet – which is one major reason Trump was elected. Americans have woken up to the Indian threat.
India doesn't want people catching on to its cunning and treacherous lies about what it is really doing in America: driving Americans from their jobs, stealing industry and moving jobs back to India.
So, that explains the censorship and Indian control of US tech companies, now doesn't it?
It is sheer madness to even allow foreign nationals to hold any positions of power in our most important tech companies – yet now Silicon Valley is fully controlled and occupied by these people.
How many Americans even know that Silicon Valley and Big Tech have been stolen and commandeered by enemies of America?
India + China are placing their agents all over American companies in order to control them and supress the American people.
India is not our ally. India is our enemy. These people hate us.
This woman is an enemy of America and a national security threat. She should be arrested immediately. These people are foreign agents of foreign governments.
As the little worm stated, there is a global war on worldwide to supress Americans and America.
And Telugus are known all over India for being particularly ruthless and vicious.
https://www.breitbart.com/tech/2021/01/18/project-veritas-video-twitter-exec-vijaya-gadde-lays-out-global-approach-to-censor-americans/
Vijaya Gadde: The Indian-American who spearheaded suspension of Trump's Twitter account
Who is Vijaya Gadde, the Twitter legal chief who led Trump ban?
"Early life and education
Gadde was born in India to a Telugu family and moved to the United States at age 3.[6][4] Her father pursued graduate studies in the United States and initially did not have the financial means to send for his wife and daughter until Gadde turned three.[7] Her family moved to Beaumont, Texas.[8] She has described her childhood as having been affected by the Ku Klux Klan presence in Beaumont, so much that her Indian father was required to get permission from the local Klan before he could go door-to-door for soliciting insurance.[6]
Gadde received a BS in industrial and labor relations from the Cornell University School of Industrial and Labor Relations and her JD from New York University School of Law in 2000.[9][4][2]
Speaking of Cornell – that's the US school which allows racist Indian-only scholarships for Indian students. In America. Gadde is also a NYU grad – from one of the largest bastions of communism on US soil. No doubt at NYU she was brainwashed that communism is good and all the world's problems are due to the evil white man. No wonder she hates Americans so much.
…
"Career
Before joining Twitter in 2011, Gadde spent nearly a decade working at the Silicon Valley law firm Wilson Sonsini Goodrich & Rosati, then spent time as Senior Director in the legal department of Silicon Valley technology firm Juniper Networks.[9][7] While at WSGR, Gadde worked on the 2006 $4.1 billion McClatchy Co.-Knight Ridder Inc. acquisition and acted as counsel to the New York Stock Exchange's Proxy Working Group and Committee on Corporate Governance.[8][9]
…
Ah Juniper Networks – that EEOC-violating racist Indian company which hires 98% Indians in violation of 3 US laws. No wonder Gadde is such a rabid racist with a background like that.
The only "Corporate Governance" the Indian Mafia wants is to get rid of all Americans and ship as many US jobs to India as possible.
Twitter CEO trolled for 'smash Brahminical patriarchy' placard
"jordanminn Emperor Palpatine • 12 hours ago
Vijayjay Gadde is the poster child for banning ALL forms of "immigration" to the USA………..
for the next fifty years"