They're not immigrants. They're non-immigrant guest workers.
There were almost no Indians in America before 2000.
But when Americans made Silicon Valley boom, millions if not tens of millions of Indians flooded in to steal and occupy it.
Most of these people broke into America illegally on non-immigrant guest worker visas, and never left when they were supposed to.
Most of them entered the US under false pretenses as temporary guest workers for Y2K.
But they never left and millions of them now occupy our tech industry illegally.
https://www.siasat.com/study-on-indian-diaspora-in-us-sees-more-desi-turning-videsi-2482366/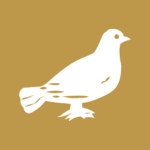 Who is receiving US immigrant visas?
H-1B is a non-immigrant visa.
So are student visas.
In fact, it's illegal under US law to enter the US with intent to immigrate and then file for green cards.
But millions of these law-breaking invaders did just that.