$90K for an IT project manager.
That's way below the prevailing wage and is probably about 1/2 the going rate for an IT manager.
Indian Inc staffing companies are rigging the US labor market – which is a Federal crime.
Here's the crime shop's website:
===================================
"My name is Kahkasha Khan and I am a Staffing Specialist at INA Solution Inc. I am reaching out to you on an exciting job opportunity with one of our clients.
$45/hr on W2
Title: IT Project Manager
Location: Louisville, KY (Permanent remote)
Duration: Long term
Note: Look for IT Project Manager with experience in healthcare payer domain. Candidates should have technical work experience background OR technical education background. Please do not submit candidates having non-technical background.
The IT Project Manager oversees various system projects and/or programs of a highly complex nature. The IT Project Manager work assignments are often straightforward and of moderate complexity.
The IT Project Manager assembles a project team, identifies appropriate resources needed, and develops schedules to ensure timely completion of project. Often actively manages stakeholder partnerships and mitigates risks. Familiar with the system scope and project objectives, as well as the role and function of each team member, in order to effectively coordinate the activities of the team. When managing programs, oversees the interdependencies and integration of interrelated projects, and sets strategies and program execution to deliver longer term business value. Can possess specialized knowledge of Software Development Life Cycle (SDLC) and Information Technology Infrastructure Library (ITIL) frameworks used to manage risks and issues unique to technology projects. Understands own work area professional concepts/standards, regulations, strategies and operating standards. Makes decisions regarding own work approach/priorities, and follows direction. Work is managed and often guided by precedent and/or documented procedures/regulations/professional standards with some interpretation.
Should you be interested, please send me a copy of your resume in word format along with the following details ASAP.
Full Name:
Current Location:
Hourly rate on C2C/W2:
Work Authorization:
Earliest Available date to start:
Date and times available to interview:
Two Professional References:(Preferably Supervisory references):
Best Regards,
Kahkasha Khan"
Contact Us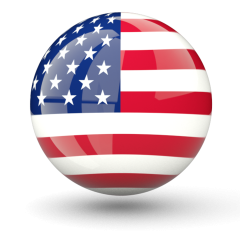 +1 (312)-450-2229
0612-2999076
9 AM – 7 PM, MON – FRI